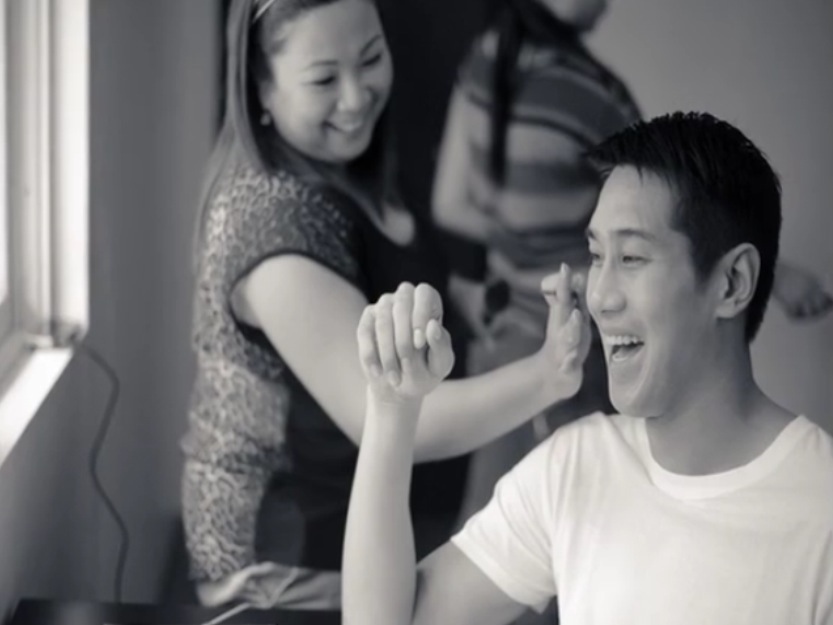 I think it was fate that led me to do the wedding of Kaye Cunanan (caterer extraordinaire) and Wesley Gonzales (pro PBA player). I was referred by my favorite wedding coordinator Kenny Del Rosario and was assigned to the groom's family. It was a big surprise when I found out it was THE Wesley Gonzales, who wore # 15 on his jersey as a former blue eagle basketball player!
You see, when I was pregnant with my first son Sebastian, we would watch most of the Ateneo games and it would thrill me to pieces whenever Wesley would play. I'd enjoy the game even more when he'd get into fights on court. My husband would say, "pinaglilihi-an mo na naman yung pagka initin ulo ng players natin". I don't know if there is any truth the "paglilihi" myth (my guess is it must have been the hormones) but my memories of being pregnant with my 1st was made more fond because of Wesley's game.
So I consider this coming full circle being able to be part of his and Kaye's big day. His sisters and mom were lovely people and he himself, everybit the dashing groom. This is another story I'll get to tell Sebastian when he grows up. Lucky, lucky, me.
Share and Enjoy